You can't search Google's secrets through Google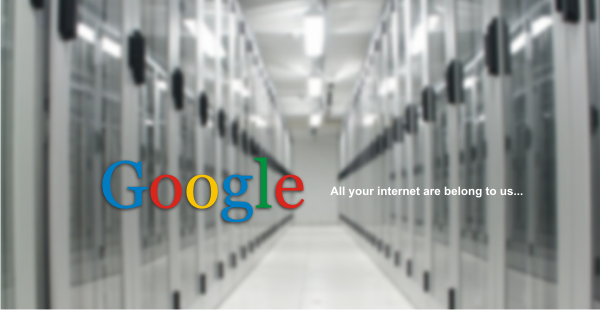 Google has been working on an secret project about keeping their servers hidden from the world.
In one of the data centers of Sillicon Valley, Google has been building up and keeping their servers in such a dark placethat it can be held off from their competitors. They don't want their competitors to intrude and let them know the secret tactics of the company.
"Many [companies] try to keep things covered up. There's a lot of valuable intellectual property in here," says Chris Sharp, general manager of content and cloud at Equinix, "But we were always amazed by Google and the helmets."
Google is one of many big Web Names and they purchase server space from Equinix. Equinix provides server space to the biggest domain names across the world. They provide outstanding services to their consumers. Being the huge hub, they keep data of all Web giants. The condition here is you can get the space here in their servers but you need to share them with other web companies and which may make some companies uncomfortable and so Google may have taken this step.
About two years ago, Chris Sharp says, Google unscrewed all the light bulbs inside the hardware cages it occupied at that Equinix data center. "They had us turn off all overhead lights too, and their guys put on those helmets with lights you see miners wear," he tells Wired. "Presumably, they were bringing up custom-built gear they didn't want anyone else to see."
Google refused to comment on Chris Sharp's remarks. Not to anyone's surprise, Google designs and builds its own servers. These designs definitely will not only improve the performance but also saves on power and cost. As Google is outstanding with their services, they also want to build these data centers of them so efficient and outstanding that others can not.
In recent times, Google is loosening up a bit. Before 5 years, company announced to open their own data centers but after that most of their information remains a mystery and they have been very focussed on that to keep their business distinctive from others. Google has been huge on services today like Gmail, Google Plus, Android based Smartphones and tablets and the key service Google Search. They have been getting enormous data everyday which causes into the needs of the data centers.
Many Industry Pundits say, this will change the data storage. Huge social networking website, Facebook also has started opening their own data centers and open source their information and as a result,  facebook says,"we will allow the rest of the world to save power in much the same way Google has done and ultimately, well, save the planet."
Several companies have already embraced this effort, including Netflix, the Texas-based cloud provider Rackspace and Japanese tech giant NTT Data. But others still prefer to keep their secret hardware secret. And the future of Internet will remain may remain the same…
Tagged google